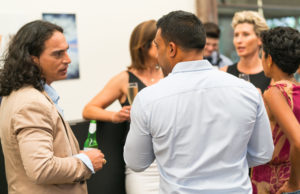 Whether your special occasion is a family gathering, class reunion, or holiday party, Saskatoon Golf Club offers an ideal setting for entertaining your family and friends.
Our clubhouse banquet rooms accommodate groups of 10-150 people.  For larger groups, a brand-new, 5,500 sq. foot outdoor Craftsman-style pavilion seats up to 300 during the warmer months. 
Garden Level Banquet
Completely remodeled in 2019, this room is our largest indoor space and is located on the garden level of the clubhouse leading out to an adjoining outdoor patio.  Our most popular room, the space accommodates up to 150 people is ideal for a smaller wedding, reception, graduation party or class reunion.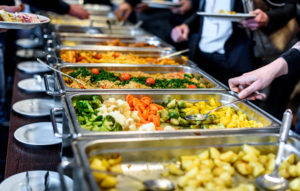 Upper Banquet Room
With a beautiful view overlooking the golf course, the second floor banquet room is a perfect venue for smaller gatherings. This room has recently been remodeled with a warm modern touch, making it wonderful space for a small party or business meeting with up to 50 guests.

Restaurant Banquet
During the off-season, the stately clubhouse dining room is available to host holiday parties and other events.  The space features a massive stone fireplace, vaulted wooden ceiling and a tradition, handcrafted bar.  Featuring scenic views on two-sides, the space offers a warm, cozy ambience for any event with up to 100 guests.
Outdoor Pavilion
Completed in 2020, the event center is open on three sides with beautiful views of the golf course. The facility interior features cedar plank shiplap walls and a vaulted cedar plank ceiling with fans and dimmable lights.  A built in bar can be customized to your request and needs. You can personalize your event to reflect your theme and budget with our extensive menu, offering from casual to elegant dining options. Access to adjacent outdoor space is available, if more space is needed. Plenty of parking in our newly expanded, well-lit parking lot is available.
View Our Banquet Menu (pdf)
View Our Policies and Procedures (pdf)
To learn more about the banquet and meeting facilities at Saskatoon Golf Club, please complete the form below:
Event Request Form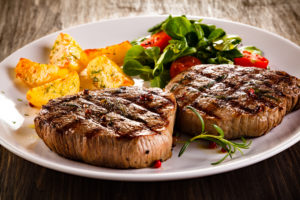 Thank you!